In this article you will find cheap mommy makeover packages in different countries, what they include, and compare prices. Bookimed experts have picked 3 clinics to get world-class plastic surgeries at affordable prices. We've ranked only medical centers which are approved to serve international patients and provide cosmetic operations according to the strict medical standards.
This material has information purposes only and aims to tell about the most cost-effective skilled inpatient care. It isn't a call to action. The choice is yours.
All prices, saving rates, and other cost information given below have 3 independent sources:
hospital representatives, who are responsible for price relevance and other info on the clinic
the Bookimed medical team, which calculates saving rates according to data submitted by the rated medical facilities to make comparison and decision more comfortable
official websites of authoritative organizations that provide cost peculiarities, facts, and figures.
Prices are approximate and may change according to the clinic's internal price policy and exchange rates. Note that the final cost is estimated by treating physician.
Plastic surgery is on the edge on its popularity nowadays. This industry allows people to solve their issues with appearance fast and without wasting much money. One of the most popular complexes of plastic surgeries is mommy makeover. This is a set of procedures (abdominoplasty, breast reduction/augmentation/lift, liposuction, Brazilian butt lift) for women after childbirth.
Some moms are not satisfied with their body after delivery, and in some cases, even intensive physical exercises cannot help to get their shape back. Mommy makeover is a great solution — you receive the result shortly without much effort. See below to learn more about cheap mommy makeover packages.
Low-cost mommy makeover in Turkey
from €8,000 ($9,000)
About 700,000 international patients visit Turkey for medical services annually. This country attracts people from all over the world with advanced level of healthcare, excellent service, and affordable prices. You can get a mommy makeover in Turkey 2-3 times cheaper than in the USA, for instance. The reasons are vibrant competition among Turkish plastic surgery centers and general price policy within the country.
Special deal for Bookimed patients only
Transfer
Visa assistance
Translator
Istanbul Aesthetics Plastic Surgery Center is a Turkish clinic specialized in aesthetic, plastic and dental procedures, hair transplant, and Brazilian butt lift, in particular.
The clinic offers the newest methods as Vaser liposuction, FUE and DHI hair transplants, PRP therapy for hair loss treatment.
Over 4,000 patients choose İstanbul Aesthetics for plastic procedures. Hair and beard transplant by local specialists is popular with patients from the UK, Italy, Lithuania, Spain, and Argentina.
Istanbul Aesthetic Plastic Surgery Center offers to perform mommy makeover from $10900. The hospital ranking is 4.9 according to 46 patient reviews. The medical center is located in Istanbul, Turkey. This hospital is typically chosen by patients from Turkey and United Kingdom. The travel arrangement takes 1 days. The medical center provides a patient with free airport-clinic transfer, free clinic-airport transfer and translator. Feel free to request Bookimed to compare the prices and costs of mommy makeover in Turkey and make a shortlist of the most suitable clinics.
Location: Esentepe Mah. Keskin Kalem Sk. No.1 Şişli / İSTANBUL
Read more
* Prices may vary depending on the medical case and doctors' recommendations.
All prices
1 review about mommy makeover
Amazing Dr Mahmut Ozgul is down to earth,compassionate kind and an absolute artist in his field!!this young dr is a breath of fresh air!! He speaks perfect English I couldn't recommend anyone more!!! The clinic is clean & professional,with luxurious rooms!! The nursing staff are so sweet lovely caring and efficient!!(and I put them through hell im ashamed to say)they don't speak much English but communicate well enough through care!!! *This part of review is hidden because of obscene language and discrimination which violate the Bookimed.com Reviews&Comments Policy* Ask for ezgi,she is lovely!!! This dr is unreal!!
I had rhinoplasty three weeks ago now & would absolutely recommend this center. Everyone there was lovely. I coordinated with Abdul and Dr Sadeq, they were so great, all of my questions were answered and everything was done with ease. My surgeon was Dr Ergin Er, who did an amazing job of my nose, I love it!! It was obviously a very different experience during a pandemic, but if you want a rhinoplasty this is the place to go. ☺️
It was very good experience. Initially i was so paranoid about foreign country and treatment as it was just me and my friend (2 women) both had procedures same day. We were so panicked. But when we reach there it was really nice. Staff doctors everyone was helpful. Stress free unexpectedly pleasant experience.
I travelled from the UK for my procedure and was instantly made to feel comfortable and ensured about everything. I would like to say thank you to Abdul for being most helpful with anything I was worried about, he made me feel at ease, I could ask him anything! (Really good English) and also to my surgeon Dr Ergin Er, who was lovely and explained things thoroughly to me and made sure I was happy! (Also very good English) the nurses at the hospital were kind and helpful, it was very clean and regularly checked, I can't fully comment on my surgery results yet as with rhinoplasty it takes a while for the full results, but so far I am very pleased. If you're hesitating wether to use this clinic, or travel over there's no need to worry, everything is brilliant! The accommodation I had provided was a 2 minute walk from the hotel, which was also lovely! Thank you to you all.
Overall they were amazing, the costumer service was superb and staff was so friendly. I was hesitant at first but everything went with ease and was assured all the way.
Istanbul Aesthetic specializes in a wide range of plastic surgeries, including mommy makeover, at affordable prices. More than 4,000 patients choose the clinic to change their appearance annually.
The clinic is located in Istanbul city center, so you can easily get to cafes, restaurants or shops, enjoy the places of interest.
Istanbul Aesthetic offers one of the cheapest mommy makeovers in Turkey. Except plastic surgeries, the cost already includes extra services to make patient's stay in the clinic comfortable.
Cheap mommy makeover at Istanbul Aesthetic — €8,000-8,300
The package price includes:tummy tuck
liposuction of 1 area
breast lift/ reduction
Brazilian butt lift
7 nights of a hotel stay
airport transfer
blood tests
2 nights of hospital stay after plastic surgeries.
Submit a request to get a cheap mommy makeover package price at Istanbul Aesthetic or receive a consultation regarding the procedure. This option is free.
Best Plastic Surgery Center 2018
While composing a rating, Bookimed experts have taken into account patient reviews and clinic achievements in 2018.
Patient choice in Plastic surgery
The Bookimed patients have ranked this clinic as the best one for plastic surgery in 2019.
20 years of experience in cosmetic surgery.
150 complex plastic surgeries.
Dr. Bulent Cihantimur, the Head of the Aesthetic Surgery Center, ranked among top 50 best plastic surgeons in the world.
Over 1,000 patients choose the clinic for plastic and aesthetic procedures annually.
Among the clients of clinic are living models of Barbie and Ken, living "cartoon" Pixee Fox and Rodrigo Alves.
Estetik International Clinic offers to perform mommy makeover from $16100. The hospital ranking is 4.5 according to 61 patient reviews. The medical center is located in Istanbul, Turkey. Feel free to request Bookimed to compare the prices and costs of mommy makeover in Turkey and make a shortlist of the most suitable clinics.
Location: Quasar Tower- Fulya Mahallesi, Büyükdere Cd. Quasar Tower No:76, 34394 Şişli/İstanbul
Read more
* Prices may vary depending on the medical case and doctors' recommendations.
All prices
The clinic you want to return to! Everything is at the highest level. An attentive doctor with a sincere kind smile, a professional in his field. Nurses who are always there at the right time and ready to help). Клиника,в которую хочется вернуться!Все на высшем уровне.Внимательный врач с искренней доброй улыбкой,профессионал своего дела.Медсестры,которые в нужный момент всегда рядом и готовы помочь).
These people are beyond incompetent. I had a hair transplant - the Mickey Mouse doctor came in for 5 minutes drew a dodgy hairline and sauntered out like he was bursting for a p* Never explained anything. They never listened to my instructions, during the operation the incompetent clowns were having a party. Music was loud people were coming in and out all the while I was under strong aneasthesia unable to move. They have destroyed my donor area and the completely ruined my hairline. Please run as fast as you can from these scammers. It's more of a garage than a professional hospital. It does look nice but don't be fooled the service doesn't match the interior. Go to a qualified specialist who will make a proper plan for you. Please don't make the same mistake I have. You will see all of their patients have hard hairlines, I discovered after this isn't how it's supposed to be done at all. Please stay away.
My stay in the clinic was as comfortable as possible. There was constant support: from office to office, to the room, to the hotel, from the hotel, from the airport and back ... The only thing that bothered was that the translator was from Turkish into English and not into Russian)) But it seems that everything is fine )) Excellent service at the clinic, sympathetic and caring. Everything: from and to. The doctor from the first minute of meeting arranged and reassured. No embarrassment, not a single unanswered question. The room (and you won't call it a ward) is comfortable. It is possible to stay overnight, for example, to a relative (there is a small couch). I also want to note that payment was made once upon arrival at the clinic, it was the amount specified in the contract and that I didn't have to pay a dime anymore. Overall, highly recommend! Мое пребывание в клинике прошло максимально комфортно. Постоянно было сопровождение: из кабинета в кабинет, в палату, в отель, из отеля, с аэропорта и обратно... Единственное, что напрягало, это то что переводчик был с турецкого на английский а не на русский)) Но вроде, все хорошо)) Отличное обслуживание в клинике, участливые и заботливые Все: от и до. Врач с первой минуты знакомства расположил и успокоил. Никакого смущения, ни одного неотвеченного вопроса. Комната (и палатой не назовешь) комфортная. Есть возможность остаться на ночь, например, родственнику (есть небольшая кушетка). Ещё хочу отметить, что оплата происходила один раз по приезду в клинику, именно сумма, указанная в договоре и ни копейки больше не пришлось доплачивать. В целом, очень рекомендую!
Overall good experience in need of tweaking. Will revise feedback based on final result (approx. dec 2020) What was good: -Bookimed team was very professional and ready to answer all questions -The Estetik medical team with the doctor were courteous and professional. I cannot comment on the results until after December 2020. -The concierge team was very courteous and ready to answer any questions -The planning team was really on point. Keep it up! What needs to be improved: -instructions with aftercare (right now it's by word of mouth which is sub-standard these days) -a more detailed description of the doctors success stories and his team -concierge team to have a checklist system for themselves to ensure that they do not forget anything -better hotel selection packages (divan hotel had a 4* lobby and a 2* room): ie 3,5,7,10 days
It is with abundance of satisfaction that I am writing this letter to you. I am feeling good , I look good and I am happy! Please allow me a few wordsof praise: First, Dr. Huthut. Appart from being an excellent plastic surgeon he is most of all a sensetive considerate human being. As always, the spirit of the comander prevails: The staff is fantastic, full of empathy and enthusiasm day or night. Last but not least, the facilities are on the highest level designed to put the patient fully at ease. Thank you for turning what could have been a harrowing experience (thek cut my face...) into bearable one. Hava - Israel.
Estetik International is very popular with international patients who want to do mommy makeover or other plastic surgeries. Due to the popularity of the clinic, the prices here are 10-15% higher than in other Turkish clinics. The cost for a mommy makeover is considered cheap at Estetik International compared to the US or European medical centers.
The clinic is headed by Dr. Bulent Cihantimur, who is ranked among the top 50 plastic surgeons in the world. He develops unique new techniques for plastic surgeries to achieve the greatest result.
More than 1,000 patients improve their appearance at Estetik International annually.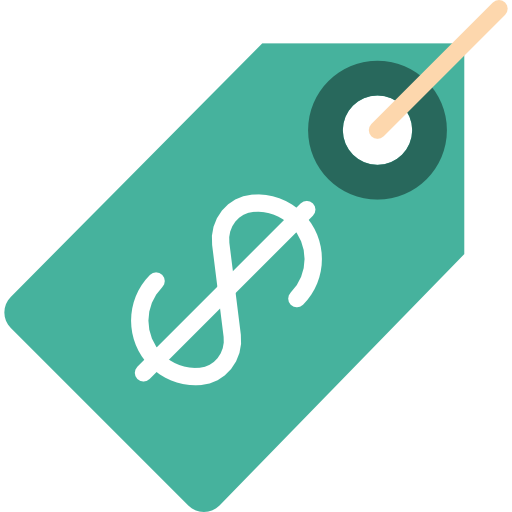 Cheap mommy makeover package price at Estetik International — €12,990 ($14,500)
The package cost includes:
abdominoplasty
liposuction
breast lift
Brazilian butt lift
accommodation
transfer at the airport
meals.
Submit a request to get a cheap mommy makeover package price at Estetik International or receive a consultation on the procedure. This option is free.
Cheap mommy makeover in Mexico
from $8,799 (€7,850)
Mexico is one of the most popular counties with international patients for plastic surgery in the world. Сheap prices are the reason of the high demand. They are up to 5 times lower than in the USA, Canada, China. Another reason is experienced doctors — about 1,000,000 cosmetic procedures are performed annually in Mexico. Due to this fact Mexico is a perfect place to get high-quality mommy makeover at a cheap price.
Asociación Mexicana de Cirugía Plástica, Estética y Reconstructiva
AMCPER (The Asociacion Mexicana de Cirugia Plastica) is an institutional body that unites all certified plastic surgeons in the country, promotes their academic growth and skills improvement.
American Society of Plastic Surgeons
The American Society of Plastic Surgeons (ASPS) is the largest plastic surgery organization in the world. Its mission is to provide the patient assistance, high educational, ethnical, medical care, and research standards.
International Society for Aesthetic Plastic Surgery
The International Society of Aesthetic Plastic Surgery (ISAPS) is the world's leading professional body for board-certified aesthetic plastic surgeons.
AM Plastic Surgery Center is the Dr. Arturo Munoz Meza's private practice which offers cosmetic, plastic, and reconstructive procedures.
Patients from the USA, Canada, Ireland, Australia choose the center to perform breast enlargement, liposuction, rhinoplasty, mommy makeover, tummy tuck. For the last 20 years, there haven't been any severe complications after surgeries.
The cost of each procedure includes accommodation and airport transfer.
Location: Av. Paseo de los Héroes #10999, Zona Río, 22010 Tijuana, B.C., Mexico
Read more
* Prices may vary depending on the medical case and doctors' recommendations.
Procedures
Mommy makeover
$8799 - $9600
All prices
Susie Glasgow
Oct 8, 2019
Dr. Munoz Meza is amazing in every way. He went above and beyond to make me feel comfortable and confident with my decision to have plastic surgery. He listened to what I wanted and delivered. I was up and walking around Rosarito on postop day 4 of my mommy makeover. He has the best bed side manner and is truly an artist. THANK YOU FOR MY DREAM BODY!!!
Andres Muñoz
Dec 29, 2018
Profesionalism, ethics, wonderful team, certified hospitals, great results.
Alma Sam Beck
Aug 10, 2018
Great Dr.! I highly recommend him. The hospital is also the best!
Dr. Arturo Munoz Meza Plastic Surgery specializes in a full range of plastic surgeries, including mommy makeover.
For the last 20 years, since the moment of the clinic's establishment, there have been no severe complications after plastic surgery. This is a great index that ensures patients in medical procedures safety.
Patients mostly from the USA, Canada, Ireland, Australia choose this clinic due to cost-effective mommy makeover and other procedures.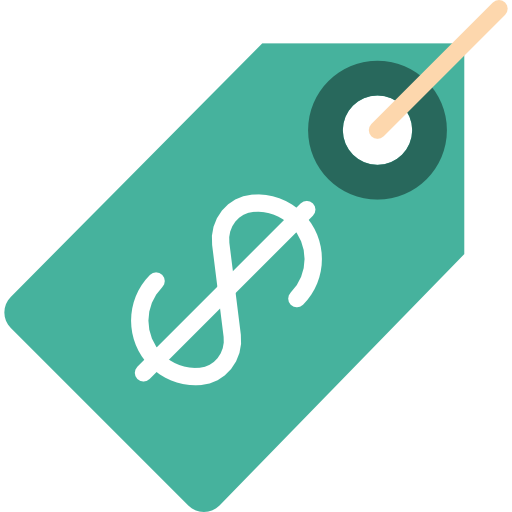 Cheap mommy makeover package price at Dr. Arturo Munoz Meza Plastic Surgery — $8,799 (€7,850)
The package cost includes:
breast lift with or without implants
abdominoplasty
full liposuction
Brazilian butt lift
transfer at the airport/li>
1-3 days of admission
5 days of accommodation in a 4-star hotel
Submit a request to get cheap mommy makeover package price at Dr. Arturo Munoz Meza Plastic Surgery or receive a consultation regarding the procedure. This option is free.
How to choose the cheap mommy makeover clinic without quality loss?
Some people do not trust low cost offers. They think that cheap prices may be a sign of a cheating or a poor quality. Such cases can occur, but to avoid this, follow simple advice that will help you to choose a clinic for cheap but high-quality mommy makeover.
Pay attention to:
Doctor's experience. Carefully learn the doctor' CV who will manage your mommy makeover. Pay attention to their education, a number of such procedures performed, and whether they are members of outstanding plastic surgery societies.
Before & after photos. After checking the doctor's CV, ask the portfolio of his/her works. If you do not like the "after" result, better find another specialist.
Patients' reviews. Read reviews of the patients who entrusted their appearance to a particular clinic or doctor. It will help to know whether they are satisfied and feel comfortable after mommy plastic surgeries. You can find the reviews on our website.
If you approve the doctor's CV, the reviews, and "before & after" photos, you can choose the particular clinic for a mommy makeover even despite a cheap price.
What does the low-cost mommy makeover include?
The standard mommy makeover usually includes such procedures as:
abdominoplasty
breast augmentation or reduction
breast lift
liposuction
Some clinics to attract international patients also provide additional services without extra payment:
transfer
accommodation
language assistance
meals.
Submit a request to receive a cheap mommy makeover package price and find out what it includes.
Can I be sure in the quality of cheap mommy makeover?
Bookimed cooperates with the best clinics for a mommy makeover. They have a high success rate and up to 99% of plastic surgeries are processed without severe complications.
If you need any doubts in choosing a clinic for a mommy makeover, submit a request to get a consultation. We will provide you with the info about a doctor who will manage the procedure, before & after photos.