Spain, Barcelona
Centro Médico Teknon
Biography
Dr. Raul Abella is a top-rated Spanish cardiovascular surgeon, famous far beyond its borders.
Doctor Abella specializes in congenital heart disorders in children. Congenital means a baby is born with some cardiac abnormalities which can appear, when the heart of a baby is forming in the mother's womb, not in the right way.
The doctor treats patients both infants and grown-ups.
Dr. Raul Abella heads the team of experts who provide the total cardiological care of patients starting from diagnostic tests till follow-up after the cardiosurgery. The team has carried out over 5,000 cardiac operations with an average postoperative survival rate of 98.2% — the same as in the world's best cardiac centers of excellence.
Expertise
Dr. Raul Abella has graduated from the La Sapienza University (Italy) with following traineeships in France, Switzerland, and the USA.
The doctor worked in Bambino Gesù Hospital, Hesperia Hospital Modena, IRCCS Policlinico San Donato (all Italy), Vall d'Hebron University Hospital (Spain). For now, Dr. Arbella heads the Cor Barcelona International Center at Hospital Universitario Dexeus-Grupo Quirónsalud and serves patients at Teknon Barcelona.
Scientific activities
Doctor Raul Felipe Abella is an author of more than 200 articles and speaker at over 100 international conferences dedicated to cardiovascular surgeries.
Humanitarian Work
took part in 56 humanitarian mission over the globe
developed 3 cardiovascular surgery programs, including the improvement of Pediatric Interventional and Surgical Cardiology in Peru.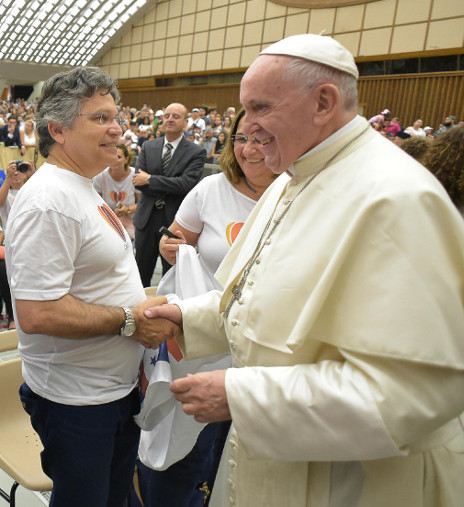 I

n 2018, 20 families with children operated by Doctor Raul Abella visited Vatican and personally met Pope Francis. The doctor told Pope about the Program for children with congenital heart diseases who can't be operated due to economical reasons or lack of qualified experts. For the first 4 years of program, Dr. A

bella has already operated children from 10 countries.
Procedures performed by the doctor
About Bookimed
apartment
658 medical centers
insert_comment
100% verified reviews
money_off
No fees or hidden costs
airplanemode_active
Booking of airline tickets and accommodation
Countries for treatment keyboard_arrow_down