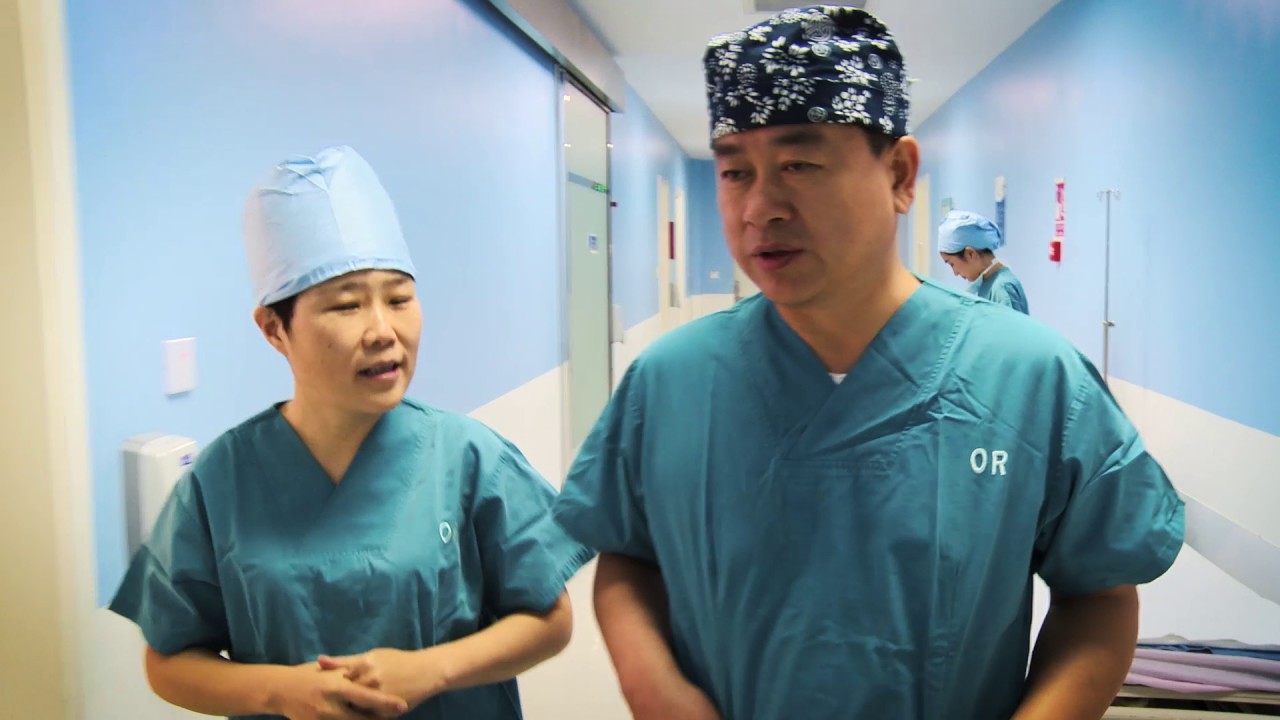 play_circle_filled
China, Beijing
Beijing United Family Rehabilitation Hospital
Beijing United Family Hospital (BJU) is a private international clinic in China. Healthcare services of the Hospital complies with American standards. The Clinic is the 1st in China to receive American nonprofit accreditation - Joint Commission International (JCI). The accreditation constants that Beijing United Family Rehabilitation Clinic offers patient safety and high-quality medical services. The Rehab Center is one of the best healthcare providers in the United States and Europe.
Prices for diagnosis and treatment info
Last price update — 28.02.2015. Prices can be changed depending on the medical case and doctor's recommendations.
Treatment procedures A-Z
Rehabilitation with space suit TheraSuit
Price on request
Bobath therapy
Price on request
Comprehensive rehabilitation
Price on request
Hydrotherapy
Price on request
Neurological Rehabilitation
Price on request
Occupational therapy
Price on request
Orthopedic Rehabilitation
Price on request
Show all
Diagnostic procedures A-Z
Arthroscopy
Price on request
Complete blood count
Price on request
Complex diagnosis of cerebral palsy
Price on request
Consultation with a nutritionist
Price on request
Consultation with a physician
Price on request
Consultation with a recreation therapist
Price on request
CT (computer tomography)
Price on request
Show all
Doctors
View 4 more doctors
About the hospital
Date of content creation: 03.04.2017 · Last update: 23.12.2019 info
location_on
China, Beijing
Beijing United Family Rehabilitation Hospital (BJURH) is the 1st international standard rehabilitation hospital in China. Specialists from China, Australia, Belgium, Canada, the United States and other countries provide rehab therapy in BJURH.
Beijing United Family Rehabilitation Center services include:
Neurological Rehabilitation Department
Beijing United Family Neurorehabilitation Department provides:
Stroke rehabilitation helps a patient to get function recovery and improve the quality of life. Stroke rehab includes motor skills training, therapy for communication disorders, electrical stimulations and psychological evaluation.
Spinal cord injury rehabilitation contains prostheses and medication therapy, which promote nerve cell regeneration. Rehabilitation program improves the functions of the injured spinal cord nerves.
Brain trauma rehabilitation allows a patient to improve functional limitations (cognitive, emotional, and behavioral abnormalities).
Orthopedic Rehabilitation Department
Specialists provide the comprehensive therapy for adults and children with orthopedic diseases (osteoarthritis, arthrosis, and so on) and sports injuries. Rehab program includes exercises to restore the function of bones and muscles to the most significant extent possible.
Cancer Rehabilitation Department
Therapists develop an individual rehab program for each patient. The therapy consists of:
psychological evaluation;
diet;
lifestyle modifications;
physical exercises.
All the components of the therapy help patients with the oncological disease to improve the immune system, to undergo chemotherapy successfully and to improve their quality of life.
Pediatric Rehabilitation Department
Physicians offer therapy for children with neurological-related conditions, nerve injuries and post-operation conditions.
Rehabilitation programs include:
pediatric physical therapy;
occupational therapy;
sensory integration;
conductive education;
functional training;
hyperbaric oxygen chamber treatment;
acupuncture;
speech therapy.
Due to rehabilitation programs, children get an improvement after motor function disorders, language disorders, brain injuries and other disorders.
Postpartum Rehabilitation Department
Specialists help women to cope with changes in hormone level and body metabolic rate during pregnancy and after delivery. Physicians develop treatment programs to assist women through postpartum period, to avoid abdominal and pelvic floor muscle weakness.
Methods of Rehabilitation Therapies
Hyperbaric Oxygen Therapy is a method of breathing pure oxygen in a particular room or tube. During the procedure, the air pressure increases to 3 times higher than normal air pressure. The patient's blood carries oxygen throughout the body. The therapy helps fight bacteria and stimulate the release of substances, which promote healing.
Occupational therapy is a technique for development, recovering and maintaining the meaningful activities. Therapists provide this kind of treatment for people with mental health problems or impairments.
Hydrotherapy is a kind of rehab therapy that involves the use of the water. Hydrotherapy includes individual exercises that a patient do in a warm swimming pool. This type of treatment helps to cope with neurological and orthopedic disorders and impairments.
Speech therapy is a rehab method for adults and children who have problems with communication, eating, drinking and swallowing. The treatment helps patients to improve their language skills and raise their quality of life.
What specialties in the hospital are the most demanded?
Patients choose Beijing United Family Rehabilitation Hospital most frequently for:
What treatments do patients most often ask for?
Patients choose Beijing United Family Rehabilitation Hospital most frequently to treat the following conditions:
What procedures do patients have most often?
The most common procedures in the hospital are:
Location
1 Yaojiayuan North 2nd Rd, Chaoyang Qu, Beijing Shi, China, 100123
Contact the hospital
Medical coordinators will consult you about the treatment in the hospital. It's free and does not oblige you to have a medical trip.
Patients are ready to recommend this hospital to their friends. The hospital makes an individual treatment program and cost estimate.
Currently it's not available. We're working on it.
Choose a diagnosis or procedure to see the cost of treatment at the clinic
We did not find anything for your request
Try changing your request or choose an option from our list
Choose a variant from the list
SEE PRICES ON:
Diagnostic procedures A-Z
clinic
clinic-320
Beijing United Family Rehabilitation Hospital
https://s3.eu-central-1.amazonaws.com/bookimed/clinic/5ab24bbe374e2_s.jpeg
China, Beijing