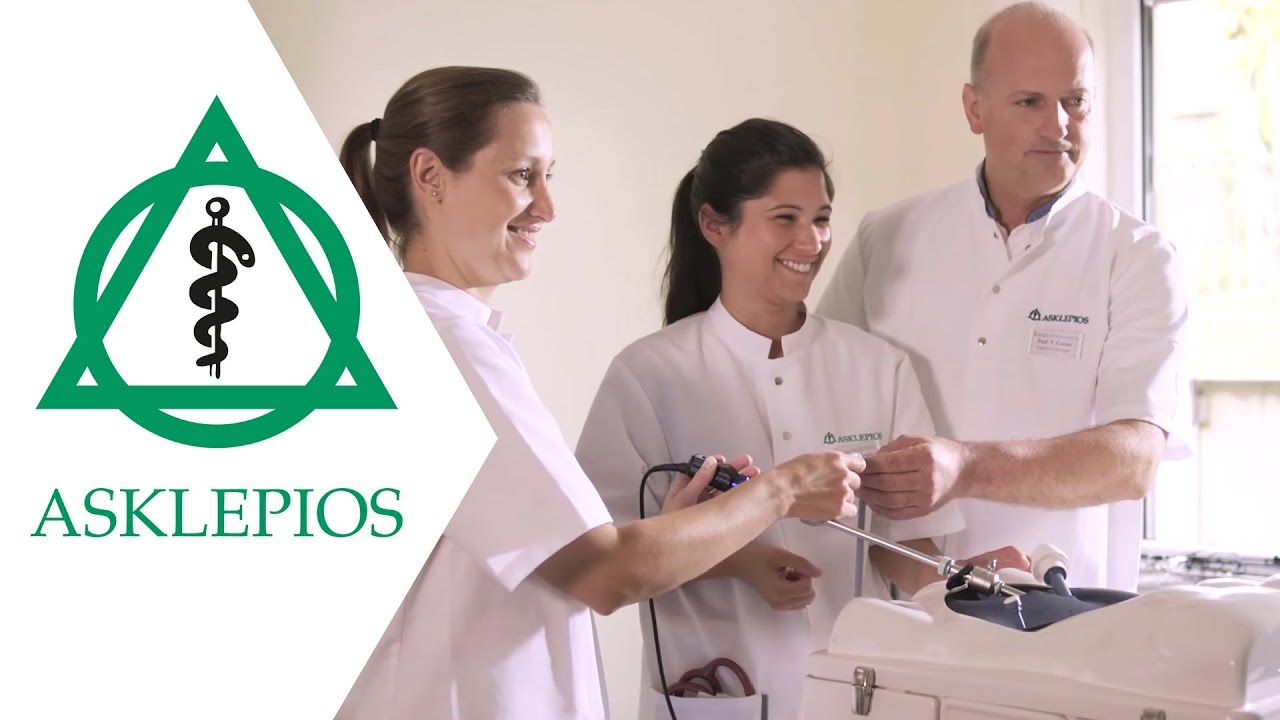 play_circle_filled
Germany, Hamburg
Asklepios Hospital Barmbek
thumb_up
88% patients recommend
Asklepios Hospital Barmbek is a clinic No. 1 for foreign patients according to the Medical Travel Quality Alliance, the international organization for medical tourism.
The Hospital is a multidisciplinary medical center. It is a part of Asklepios Kliniken, the most significant German hospitals' network.
Asklepios Barmbek specializes in Oncology, Oncohematology, Surgery, and Pulmonology.
80,000 patients from Germany and other countries worldwide receive treatment annually here.
Diagnostic & treatment program
chevron_left
chevron_right
Laser correction surgery
Asklepios Hospital Barmbek
Germany, Hamburg
Ulrich Schaudig
Ophthalmology · 23 years of experience
local_hospital Medical procedures Included keyboard_arrow_down

Ophthalmological investigation

Ophthalmologist consultation Comprehensive diagnosis of vision Laser Eye Surgery for 1 eye
favorite_border 24/7 Bookimed assistance keyboard_arrow_down

done Personal medical coordinator

done Medical travel arrangements — booking of air tickets and hotel rooms at special partner prices

done Patient advocacy during a medical travel
Diagnosis + Surgery + Chemotherapy
Asklepios Hospital Barmbek
Germany, Hamburg
Axel Stang
Hematologist · 24 years of experience
blur_circular Diagnostics keyboard_arrow_down

Histopathology revision

$680 – $1927

Consultation with an oncologist

$566

Consultation with a surgeon

$566
airline_seat_flat Treatment keyboard_arrow_down

Chemotherapy for pancreatic cancer

$2833 – $3967

Whipple surgery

$39674 – $47609
local_hotel Accommodation keyboard_arrow_down

Surgery - 14 days, inpatient Chemotherapy lasts for about 6 months (each course includes 1-3 days of drug administration + 21 day break), outpatient
favorite_border 24/7 Bookimed assistance keyboard_arrow_down

done Personal medical coordinator

done Medical travel arrangements — booking of air tickets and hotel rooms at special partner prices

done Patient advocacy during a medical travel
Treatment cost
The cost is individual for each treatment program. To get a cost estimate and treatment program right for you, submit a request. It's free and doesn't oblige you to have a medical trip.
Prices for diagnosis and treatment info
Last price update — 15.07.2019. Prices can be changed depending on the medical case and doctor's recommendations.
Treatment procedures A-Z
Corneal transplant
$8872 - $11090
Laser eye surgery
$1330 - $4990
Chemotherapy
$2994 - $4990
Immunotherapy
$4436 - $7763
Radiofrequency ablation
$16081 - $24399
Radiotherapy
$8872 - $14418
Lobectomy
Price on request
Show all
Diagnostic procedures A-Z
Consultation with an oncologist
$554
Consultation with an ophthalmologist
Price on request
Histopathology revision
Price on request
Immunohistochemistry
$1885
Consultation with a neurologist
Price on request
Female check-up
Price on request
PET/CT
$2661 - $3992
Show all
What our patients say about the hospital
Your trust is our top concern,
so these reviews from real people like you.
help_outline
How it works
Bookimed is an independent patient experience sharing platform. We are not responsible for objectivity of information in patient reviews — they represent the opinion of reviewers only.
A review is provided only by patients or their accompanying caregivers who have booked/visited the medical center via Bookimed.com, have been diagnosed/treated.
We publish both positive and negative reviews. Every review is moderated for compliance with Reviews&Comments Policy.
Bookimed partner hospitals cannot publish reviews on behalf of patients. We exclude any artificial rise/drop in the ranking.
The patient was treated of retinal detachment
Great clinic, friendly staff.
The patient was treated of glaucoma
Were in the clinic, consulted
The patient was treated of ulcerative colitis
Everything was fine, I was met, there were productive consultations - I was satisfied. I plan to go again to this clinic.
The patient was treated of parkinson"s disease
The goal for which we went - we achieved, we were told the diagnosis, the task that we set ourselves - we achieved, so we are satisfied with the trip to the clinic and, in principle, we can advise it to other people.
The patient was treated of multiple sclerosis
Thank you for the staff and the clinic for their attention and sensitivity, the ward was of a decent standard
Hospital accreditations of quality
Doctors
View 19 more doctors
About the hospital
Date of content creation: 17.09.2015 · Last update: 01.11.2019 info
location_on
Germany, Hamburg
Asklepios Barmbek was founded in 1913. The Hospital includes 19 departments and 5 multi-specialty centers.
Asklepios Barmbek is situated in Hamburg, 8 km away from the Rathausmarkt central square and 5 km away from the International Airport.
ADVANTAGES OF THE HOSPITAL
It is focused on international patients. Asklepios Barmbek is recognized as No. 1 clinic in the world for foreigners. It ensures that medical tourists will feel comfortable in the Hospital and have full information about the treatment course.
The advanced center for cancer treatment. Patients from all over the world visit Asklepios Barmbek to cure cancer. Here, oncologists apply the latest techniques: targeted therapy, interventional oncology (sparing operations), radiotherapy of tumors.
Leading German doctors. Doctors of Asklepios Barmbek are regularly included in TOP 100 list of the best German specialists according to Focus magazine, the most authoritative medical edition in Germany.
Safe treatment. The special committee works on the premises of the Clinic. It is responsible for the safety of the procedures. Each patient receives a unique bracelet to avoid confusion in prescribing medicines.
AWARDS AND ACHIEVEMENTS
No. 1 hospital in the rating of the Medical Travel Quality Alliance (MTQA)
Asklepios Barmbek takes the 1st place in the rating of MTQA, the International Medical Tourism Organization. MTQA representatives visit hospitals around the world and choose those that follow strict quality treatment standards.
TOP 100 of the best clinics in Germany according to the Focus magazine
Since 2012, the Hospital has been regularly including in the list of the 100 best medical centers in Germany among 2,000 applicants. Breast, prostate, colon cancers and Parkinson's disease treatment are the strong points of the Hospital. The rating of the clinics is based on success rates, the quality of the equipment, doctors' qualifications, patients' reviews, and Bookimed doctors' expert opinion. 15,000 doctors recommend Asklepios Barmbek.
DIN EN ISO 9001: 2015 Quality Certificate
This is the basic attestation of all Asklepios clinics. The document ensures that an independent ISO Quality Committee verifies the quality of services in the Hospital. It confirms that all procedures are performed under international standards, drugs and medical supplies are certified in the EU.
ASKLEPIOS BARMBEK IN FIGURES
ONCOLOGY AND ONCOHEMATOLOGY DEPARTMENT
The Department has the certificate of the German Cancer Society (DKG). Oncologists of the Department treat different types of cancer and have 15-20 years of experience. The medical equipment here complies with international quality standards.
16,000 patients receive treatment in the Department every year.
Oncologists specialize in the treatment of such diseases as:
liver cancer
lung cancer
malignant tumors of the stomach, intestine, and pancreas
colon neoplasms
prostate, kidney, bladder, testicle cancers
lymphoma, leukemia, multiple myeloma
breast cancer
uterus and ovaries tumors.
Multidisciplinary approach. What is it?
A medical team develops the treatment plan for Asklepios Barmbek patients. A team consists of several doctors: oncologist, surgeon, radiologist, and chemotherapy specialist. Together they prescribe the most effective and safe surgeries and medications. Such an approach helps to avoid medical error in comparison with the case when one doctor independently plans the treatment.
Council of physicians
Types of cancer therapy in Asklepios Barmbek
Chemotherapy is the medication treatment of cancer. Undergoing chemotherapy, patients take pills or droppers. Such drugs effectively destroy malignant tissues, but also affect healthy ones — hair follicles, mucous membranes, and hematopoietic cells. This can cause such side effects as hair loss and discomfort in the gastrointestinal tract. Oncologists of Asklepios Barmbek select chemotherapy individually for each patient to reduce the occurrence of side effects.
Target therapy is a modern drug treatment method. Target drugs affect precisely malignant cells, without damaging the healthy ones. That's why side effects occur less frequently than after chemotherapy. Doctors prescribe targeted drugs for the treatment of breast and prostate cancer, melanoma, lymphoma, multiple myeloma.
Multimodal therapy is a chemotherapy in combination with the surgery and/or radiotherapy. Oncologists apply this method to treat colon, pancreas, esophagus, stomach, lungs and breast cancers.
Interventional oncology is a local effect on the tumor. Doctors use a catheter or needle to inject the drug directly into the vessels leading to cancer. Doctors destroy some neoplasms with the help of ultrasound, the source of which is fixed on the end of the needle. This allows accurately affecting the malignant cells without damaging the healthy ones. The method is used for the therapy of liver, large intestine, stomach, esophagus, breast cancers.
SURGERY DEPARTMENT
Doctors of the Department specialize in the surgical treatment of benign and malignant tumors.
Endoscopic operations through the body openings
Doctors perform endoscopic procedures to remove tumors and polyps in the gastrointestinal tract. The operations are minimally invasive, they are performed through the anus or esophagus. Due to the absence of incisions, a patient does not feel severe pain after the procedure. The recovery period takes 1-3 days.
Laparoscopic interventions through 1-3 cm punctures
Most of the operations at Asklepios Barmbek are laparoscopic. They are performed through small punctures up to 3 cm. Doctors use thin tools and a mini camera to remove the tumor accurately and not damage the surrounding tissues. Surgeons apply laparoscopy to remove hernias, neoplasms in the stomach and urogenital system.
VATS is the gold standard for lung cancer surgery
VATS is a video-assisted thoracoscopic surgery. Doctors remove the tumor through 1-2 punctures. It allows conducting the operation without the sternum opening. Surgeons watch the whole operation process on the monitor. It increases the accuracy of the procedure. VATS is prescribed in the early stages of lung cancer when the tumor does not spread beyond the organ.
Surgery in Asklepios Barmbek
SERVICES FOR INTERNATIONAL PATIENTS
medical interpreter for an additional fee
transfer from/to an airport
accommodation in a single or double room
meals according to a menu.
Single ward
Additional service
Hotel (apartments) near the clinic, billed daily
Requirements for admission
Documents language
The hospital is ready to study medical records in the following languages:
Payment methods
Cash
Credit cards
Bank account
What specialties in the hospital are the most demanded?
Patients choose Asklepios Hospital Barmbek most frequently for:
What treatments do patients most often ask for?
Patients choose Asklepios Hospital Barmbek most frequently to treat the following conditions:
What procedures do patients have most often?
The most common procedures in the hospital are:
Location
Rübenkamp 220, 22307 Hamburg, Germany
Get a free consultation
88% of patients are ready to recommend this hospital to their friends. The hospital makes an individual treatment program and cost estimate.
88% of patients are ready to recommend this hospital to their friends. The hospital makes an individual treatment program and cost estimate.
73 patients
have chosen this hospital in the last month.
Choose a diagnosis or procedure to see the cost of treatment at the clinic
We did not find anything for your request
Try changing your request or choose an option from our list
Choose a variant from the list
SEE PRICES ON:
Diagnostic procedures A-Z
Slow connection. Wait for the end of loading to send a request.
Ask your questions to the hospital
Oops! Invalid number format. Check it once more!
We have received your request!
Our medical coordinator will contact you shortly
How it works:
We find a medical coordinator familiar with the matter
You get a personal offer with step-by-step guide and the cost estimate
We arrange your travel including appointment scheduling and flights booking
You arrive at the hospital, we support you 24/7
clinic
clinic-258
Asklepios Hospital Barmbek
https://s3.eu-central-1.amazonaws.com/bookimed/clinic/5c87b8874e8f8_b.jpeg
Germany, Hamburg
Asklepios Hospital Barmbek